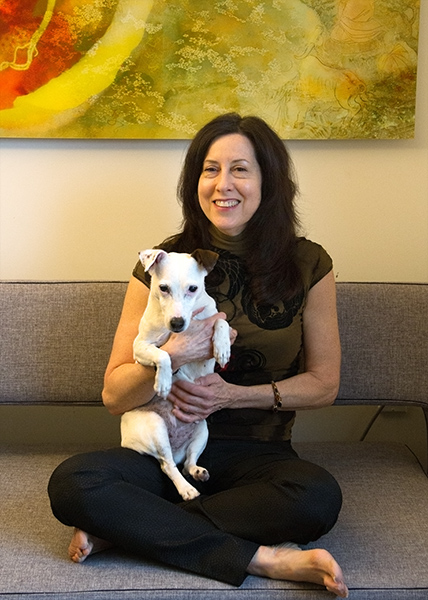 Marion Grant is a fine artist currently exploring digital art and alternative media. She has participated in solo and group exhibits, most recently showing at Arts Guild of Sonoma, Sonoma Valley, and Sidney Mishkin Gallery, New York City. Grant previously created a unique series of large-scale, multimedia paintings comprised of silk-screening, gold leaf, patinas and wood constructions. Her artwork is held in a number of private and corporate collections, including Pfizer and Signet Bank. Throughout her career, Grant has created nationally recognized hand-printed, silk-screened artworks receiving the Grand Prize of the Guild for American Crafts, among others.
In June 2009, two of Grant's pieces, Eclipse at Benares and Thousand Petals, were chosen for inclusion in the Rauschenberg Tribute Exhibition at the Museum of the Gulf Coast, Port Arthur, TX. Her work was selected for inclusion by Susan Davidson, Senior Curator of the Guggenheim Museum in New York, with Thousand Petals receiving a special mention from Ms. Davidson. Her work has also been selected for exhibition by Jenny Gheith, Assistant Curator of Painting and Sculpture at San Francisco Museum Of Modern Art. In May 2010, one of her pieces, Illumination, was chosen as the cover artwork for the online publication Digital Culture & Education. In 2014, Eclipse at Benares, was in a group show called "Body Language" at the Orange County Center for Contemporary Art, CA. Her work has been reviewed in The New York Times, The New York Post, Metropolitan Home, India West and Port Arthur News.
Marion grew up in Long Island, New York and received a Bachelor of Fine Arts from the California College of the Arts. She has pursued post-graduate education at Parsons School of Design and School of Visual Arts, New York.
Marion and Gracie's portrait © Shana Menaker