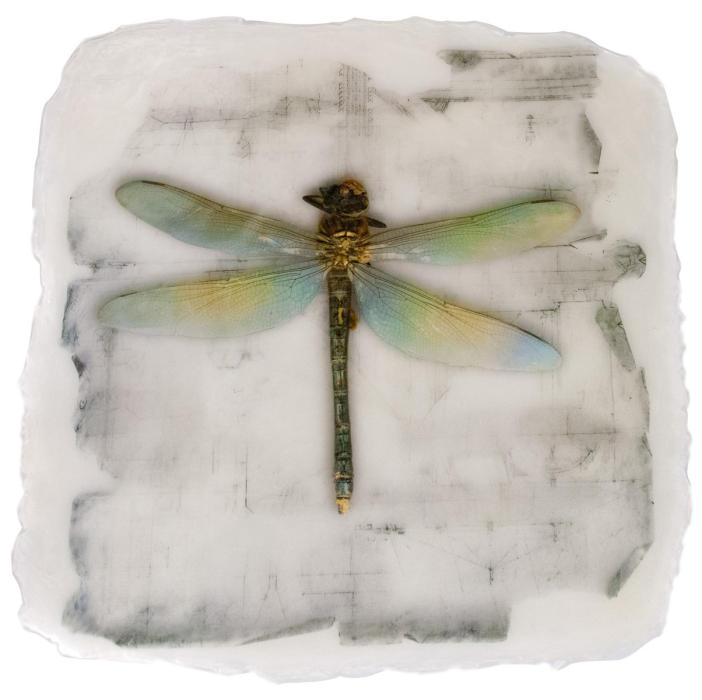 "Marion Grant's experimental digital printing techniques, combined with acrylic mediums and a wide variety of mixed media, defy easy categorization. Her imaginative use of materials and meticulous craftsmanship add depth and luminosity to her digital prints, and the results are hauntingly beautiful, unique art objects. Each piece has a visceral physicality, but it is the mysterious intensity of Grant's imagery that pulls us in and holds us there."
Seth Michael Forman
Artist, Faculty SVA
http://www.sethmichaelforman.com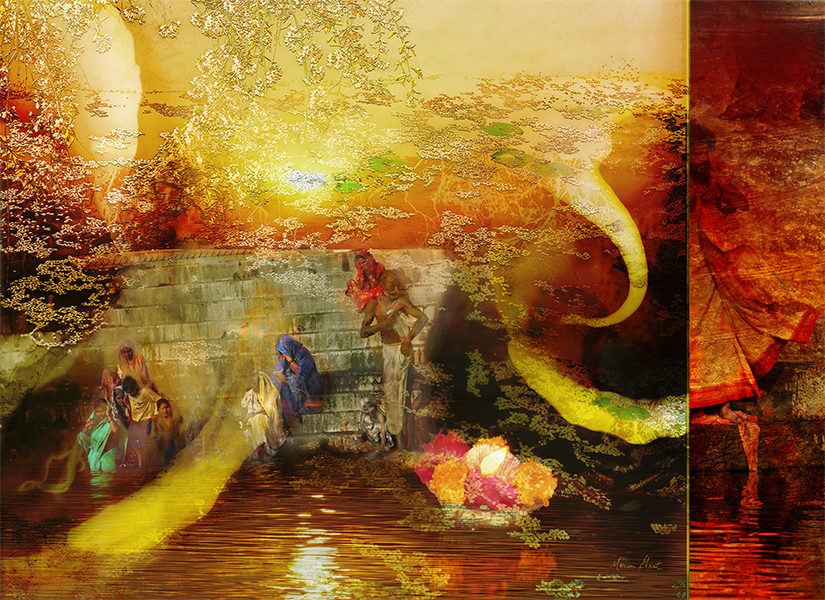 "Marion Grant's art brings together disparate elements of modern life and strands of art movements to express visions and ideas that reflect our present state while referencing spiritual traditions that are centuries old but still influence us today. Like a global traveller, she 'travels' among images and texts from around the world, in much the same way that Pop artists sourced themselves from the wealth of media imagery that was available to them in the 1960's.
Much like collage art, which was initiated around the time of Cubism and persisted throughout the 20th century to the present, Marion juxtaposes her images, sometimes only a trace or scrap of an idea, layering one upon the other to produce hypnotic tableaux that repay close attention and often reveal themselves only after subsequent viewing. Utilizing the amazing potential offered by the computer and the precision software that allows one to manipulate images and ideas, she produces brilliant digital prints that, more than anything, locate the works in the modern present.
Unlike many artists who are in thrall to computer generated, almost unnatural imagery, Marion prefers to use ancient religious imagery, text and views of nature to combine into her exquisitely produced, painterly modern digital prints."
Peter Louis
RL Fine Arts
39 W 19th St New York NY
http://www.rlfinearts.com/artists/artist/marion-grant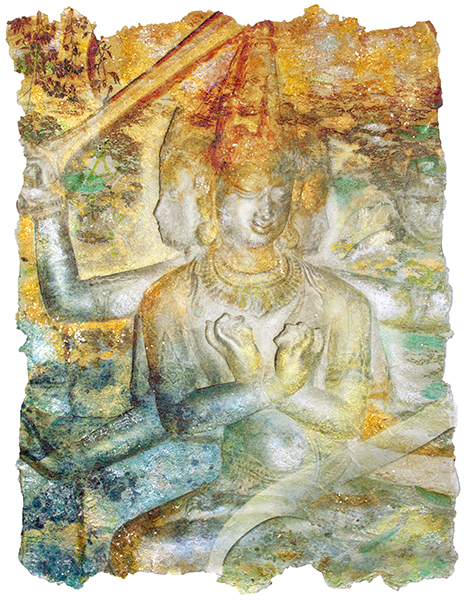 "Grant's complex, inviting artworks awake in the viewer an awareness of other dimensions, exuding a peaceful and calming sensation."
Audra Lambert
Independent Curator, Art Critic
"The many layers and colors that reveal themselves [in her work] are glorious and bring joy to those who view them. Her works are exalted, lush and peaceful and help induce a more beautiful state of mind."
Paige Polisner
Instructor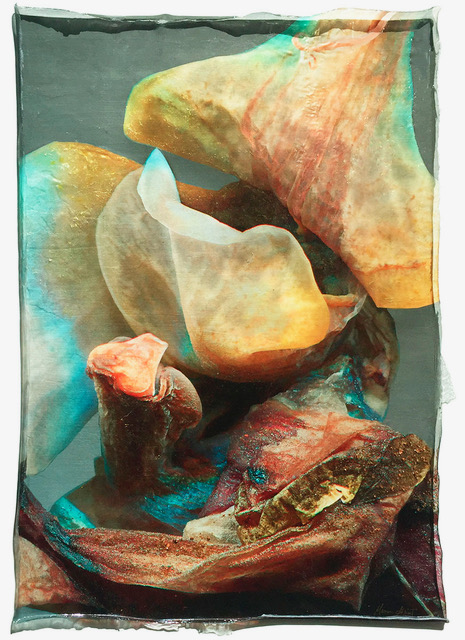 "I came upon your website while in search of someone... my first reaction when I saw your homepage was...WOW! Your work is amazing...stunning. Each piece has so much depth... your art opened my eyes and touched me in a very special way. Thank you for honoring the world with your work."
Rick Paglia
Pittsburgh
"I find that admiring [her] art lures me into an altered state...in addition to being original and beautiful, it exudes a lovely energy."
Elizabeth Martin
Registered Nurse and Alternative Health Practitioner